Title:
The Gamete Indeterminacy
Rating:
M
Chapter summary:
Sheldon seeks advice from his top counselors.
Chapter: 1 | 2 | 3 | 4 | 5 | 6 | 7Author's notes:
My beta (In the dark. Follow the Son) continues to be all aces
---
CHAPTER EIGHT
Leonard was running late after oversleeping, and so crashed through Sheldon's front door, coffee in hand, to take him to work—convinced that he would be met with a scowling lecture on tardiness.
Sheldon wasn't there. "Sheldon!" he called. There was no answer. "Sheldon?"

( Keep reading... )
Title:
The Gamete Indeterminacy
Rating:
M
Chapter summary:
Sheldon drops in on Amy unexpectedly.
Chapter: 1 | 2 | 3 | 4 | 5 | 6Author's notes:
My beta (In the dark. Follow the Son) continues to be all aces
---
CHAPTER SEVEN
"Sheldon?" Amy said. He was the last person she expected to see sitting in front of her door.
Sheldon looked up at the sound of his name and scrambled to his feet; he didn't say anything.
"What are you doing here?" she asked.
"I need to speak with you," he said calmly.
( Keep reading... )
Title: The Gamete Ideterminacy
Rating: T (Maybe M)
Spoilers: Seasons 1 - 4
Chapter Summary: Amy comes over to Penny's and Leonard's place for dinner.
Author Notes: My beta, In the dark. Follow the Son is all aces.
---
CHAPTER FIVE
"That was delightful," Amy said, placing her fork in the sink. "I haven't had Thai food in quite some time."
"No way," Leonard said. "I get the shakes if I don't eat Pad Thai at least once a week."
"He's not kidding," Penny concurred.
"Virgil was allergic to basil," Amy explained. "So Thai food was on his gastronomical 'ban list', if you will."
Penny glanced at Leonard with some suspicion, then back at Amy. "Was allergic to basil? Why the past tense?"
Amy sunk a little. "We… aren't together anymore."

( Read more... )
Chapter: 1 | 2 | 3
Summary:
Amy runs into an old friend at the doctor's office.
Rated:
T (possible M)
Author's notes:
This is a small chapter to tie you guys over. Thanks so much for your enthusiasm about the story. For those who have asked for spoilers, I am more than happy to provide them to anyone who a) is a member of LiveJournal or b) who provides me with their email address. I will not be able to provide spoilers to those who log in using Open ID or anon posters. Additionally, I give mad props to my beta In the dark. Follow the Son. I heart feedback. Whew! Ok, I'm done.
---
CHAPTER FOUR
"Amy?" Penny squealed.
"What in the hell are you doing in Pasadena?" Penny asked.
Penny's face went white. "Don't tell me you're pregnant."
No, no, no," Amy insisted. A mammogram."
"Oh, yeah… of course" Amy scrambled for an excuse, "but, the um… the beach blondes with ample bosom that swarm all over that freakishly beautiful city make such a doctor's visit considerably more intimidating." Both woman looked down at Penny's chest, neither missing the irony of the situation.
"I can imagine," she said.
( Keep reading... )
---
CHAPTER THREE

It had been a long time since the former friends had clapped eyes on each other. Their last interaction—a full two years prior—had ended bitterly and unresolved, and Amy had worked hard to put him and the entire nasty business out of her mind.
Apparently Sheldon had too.
Chapter: 1 |
Author's notes: As the Shamy kicks into high-gear on the show, I hope there is still a place for this story. We'll see...
---
CHAPTER TWO
Leonard looked at the assembled group scattered around the table; there was a time that they had been like this, together, all the time, but the increasing demands caused by their changing lives meant that evenings like this one happened less and less often. But, tonight was a special occasion—a time for festivity and a return to form, of sorts.

Leonard stood up, tapping loudly on the side of his wine glass. "I would like to propose a toast," he announced. Now that the meal was all but done, the once lively conversation had simmered to a muted chatter and eyelids were drooping with drink and fatigue. But at Leonard's beckoning, everyone came to attention, and Bernadette and Howard smiled at each other. They held hands, their faces marked with keen anticipation.
( Keep reading... )

Rules:
→ Please comment.
→ Please credit.
→ Enjoy! :)
more here
@
inthe_sunshine
Title
: The Coitus Consideration
Description
: Amy and Sheldon go to the conference. Is this their chance at a little, ahem, coitus? Meanwhile, Leonard and Penny try to makeup.
Fandom:
The Big Bang Theory

Genre:
Comedy

Characters:
Sheldon/Amy, Leonard/Penny

Word Count:
3114

Author's Note:
This is a remix of the story "The Greater Minds Experiment Possibility" by WeBuiltthePyramids. She wrote her story from a prompt from Maddy46: "Penny convinces Amy to take her and Sheldon's relationship to the next level."
Disclaimer:
The Big Bang Theory is an American sitcom created by Chuck Lorre and Bill Prady, and produced by them along with Lee Aronsohn. It is a Warner Brothers production and airs on CBS. All characters, plots and creative elements derived from the source material belong exclusively to their respective owners. I, the author of the fan fiction, do not, in any way, profit monetarily from the story.
Rating:
T
---
CHAPTER TWO

bigbangbigbang artist/mixer/vidder sign-ups are about to end!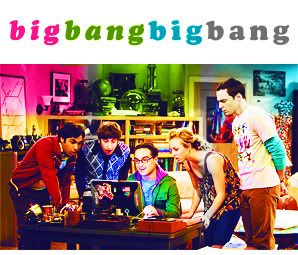 The last day to sign up as an artist/mixer/vidder is JUNE 30 at bigbangbigbang!


Open to any and all ratings, genres, and ships.
(Questions? FAQ!)
bigbang_land
is starting now!
bigbang_land
is a challenge based community where you compete in one of three teams to earn points. There will be posted challenges ranging from graphics, writing, trivia, word games, thinking games and just plain luck.
Join and compete as part of Team Homunculus, Slugger, or Whackadoodle!
If you join, please let them know
enna_xor
sent you!
Round 6 at